iPhone 14 Pro reviews are out. Everything is fine, but there are questions about the cutout and the screen
Foreign journalists have already received the iPhone 14 Pro and iPhone 14 Pro Max.
Traditionally, there are practically no questions about Apple's new products. But there are nuances that either cause misunderstanding, or they still need to be finalized. In particular, we are talking about the Dynamic Island cutout.
We understand.
1. The Verge
iPhone 14 Pro – a new way to interact with iPhone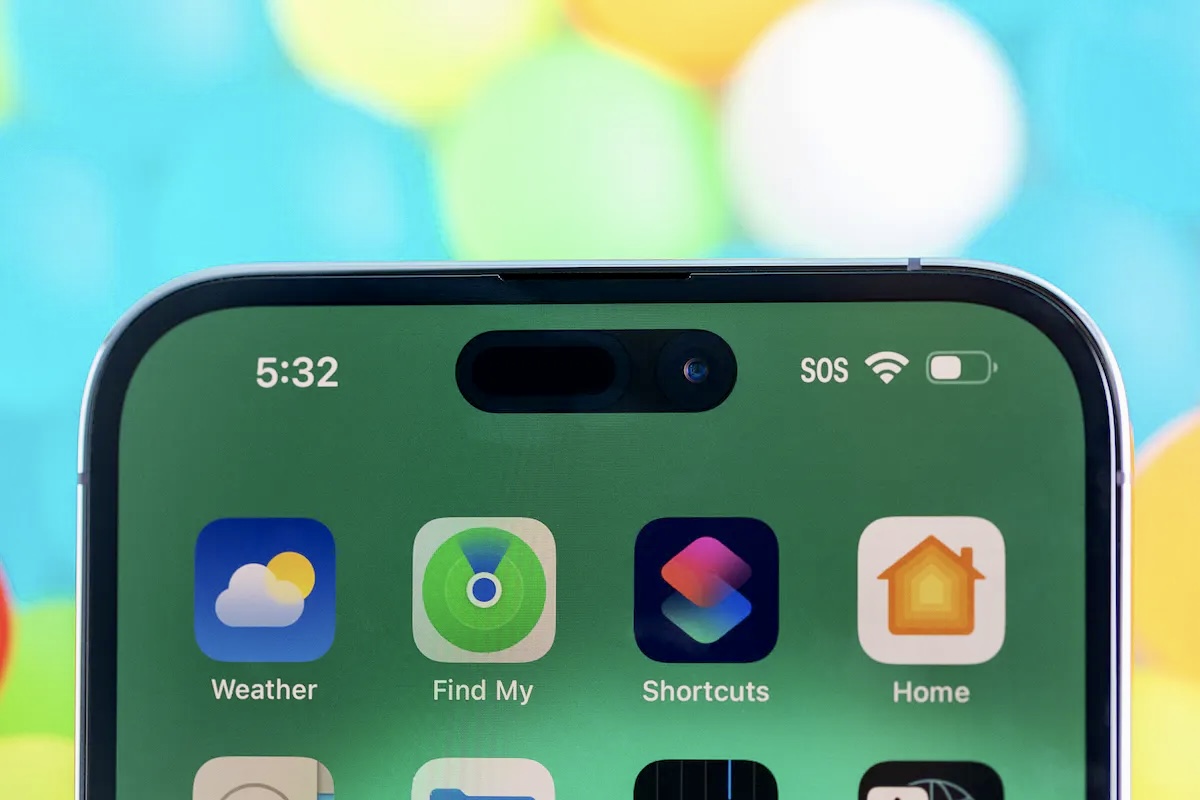 Journalists from The Verge shared their first impressions . The main excerpts from the text follow.
Dynamic Island is Apple's way of creating a hub for system alerts and making them work for things like music and the new API for Live Activities coming to iOS 16 later this year. It will allow applications to share even more background information about various events and planned activities. For example, data about a flight or score in a sporting state. This is not a replacement for notifications – they all still appear in the Notification Center and look almost the same.
It's nice to have information about the call and running timers right on the screen.
The main problem with the "island" is that Apple promoted it as something necessary. Something that needs to be constantly used. In practice, it turns out a little differently. In normal use, you don't actually interact with the Dynamic Island very much .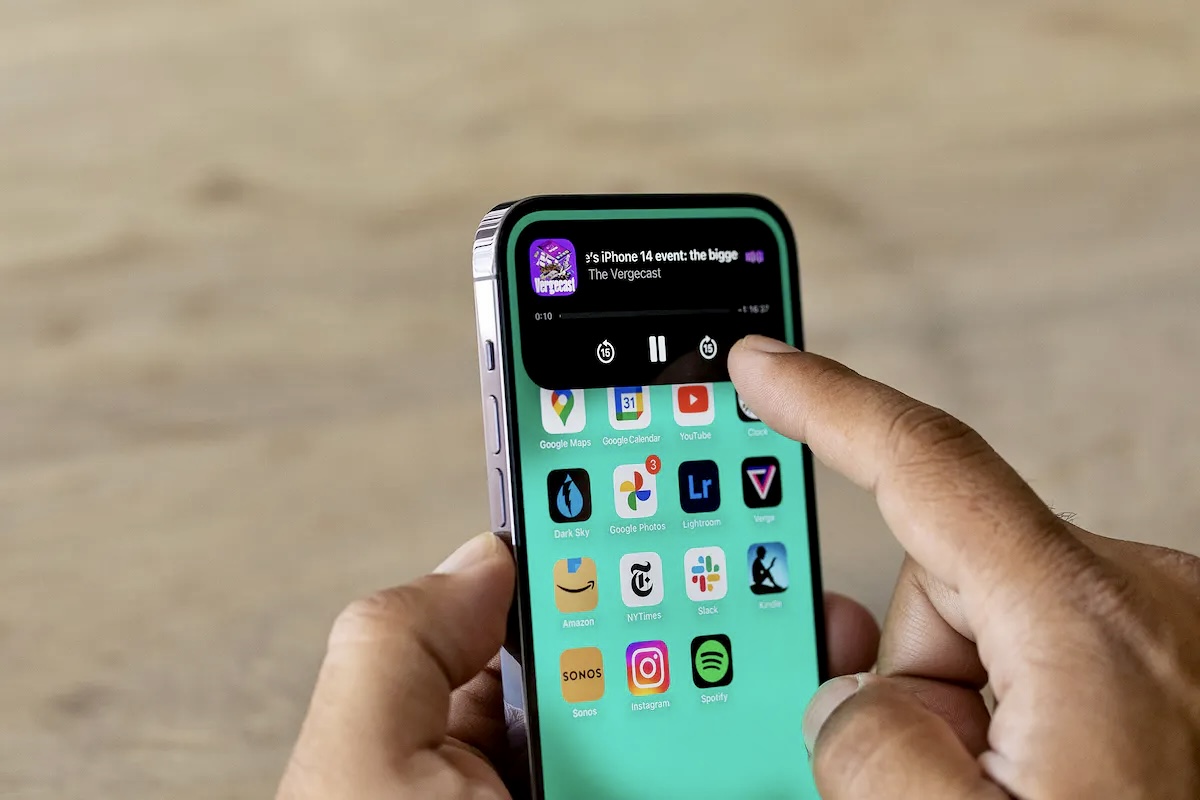 I have a lot of questions about whether fingerprints will interfere with the selfie camera. And while this doesn't seem like a big deal, there's a bigger issue – for now, you're not touching this thing at all . A dynamic island is one of those things that needs a year of polish and developer attention before we can really say how important it is.
However, things may change with the launch of Live Activities.
The big feature of the iPhone 14 Pro camera system is the new 48-megapixel main camera sensor. Apple is a few years late to this trend: Samsung has been using 108MP sensors in the S20 Ultra since 2020, and Google added a 50MP camera to the Pixel 6 Pro last year. In fact, you will still shoot 12-megapixel photos that take up 3 times less space.
Another big change to the camera system is that Apple is launching Deep Fusion processing for medium and low light photos. Now the system is called Photonic Engine.
Overall, the iPhone 14 Pro and 13 Pro take very similar photos . 14 Pro captures a little more detail, but you have to look for them with a magnifying glass at maximum zoom. Sometimes a problem with aggressive sharpness and noise reduction comes out – it happens that it looks "well, really bad."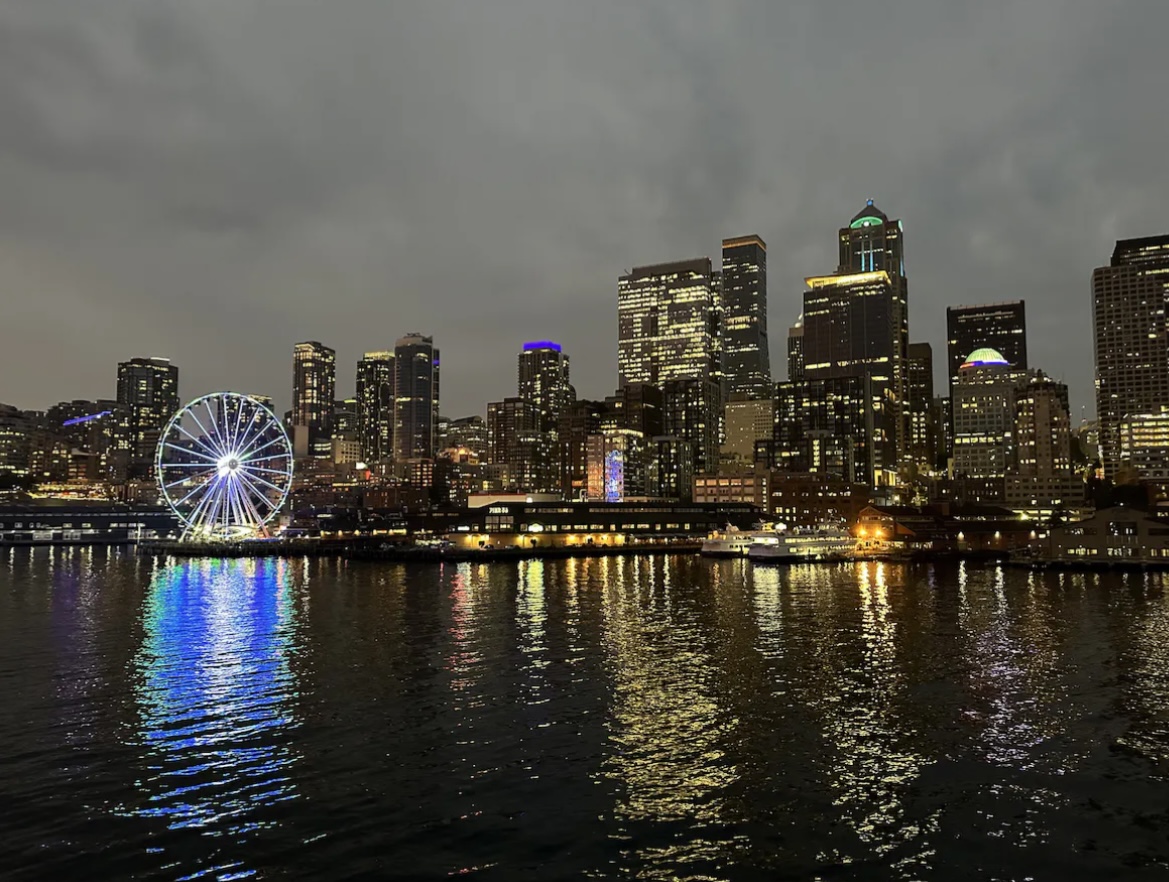 Taken on iPhone 14 Pro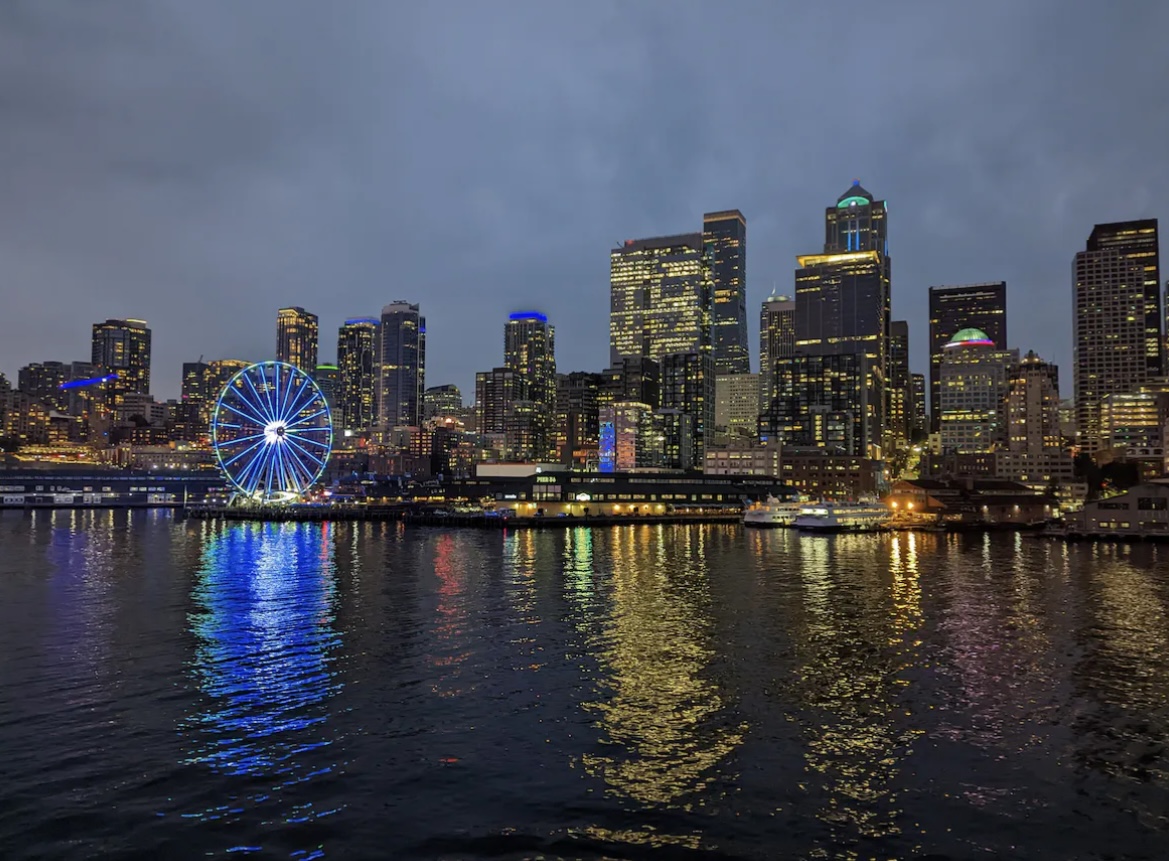 Shot on Google Pixel 6 Pro
I took some photos in ProRAW at 48 MP, they have a lot of detail and a lot of room for editing. If you're the kind of person who loves ProRAW on iPhone, the iPhone 14 Pro will be endless fun to play with. But I don't think normal people should take 48 megapixel photos on their smartphones.
Apple added autofocus to the selfie camera, which is probably useful in some situations, but compared to the 13 Pro for normal selfies, the overall differences were almost imperceptible.
The iPhone 14 Pro is a clear start to a host of new ideas such as Dynamic Island, a new camera, and a satellite communications system.
Because these ideas are new, they are inherently unfinished and need to be criticized if they are to be developed in the future.
2. Engadget
I'm impressed with the new iPhone's AOD, but it kept me confused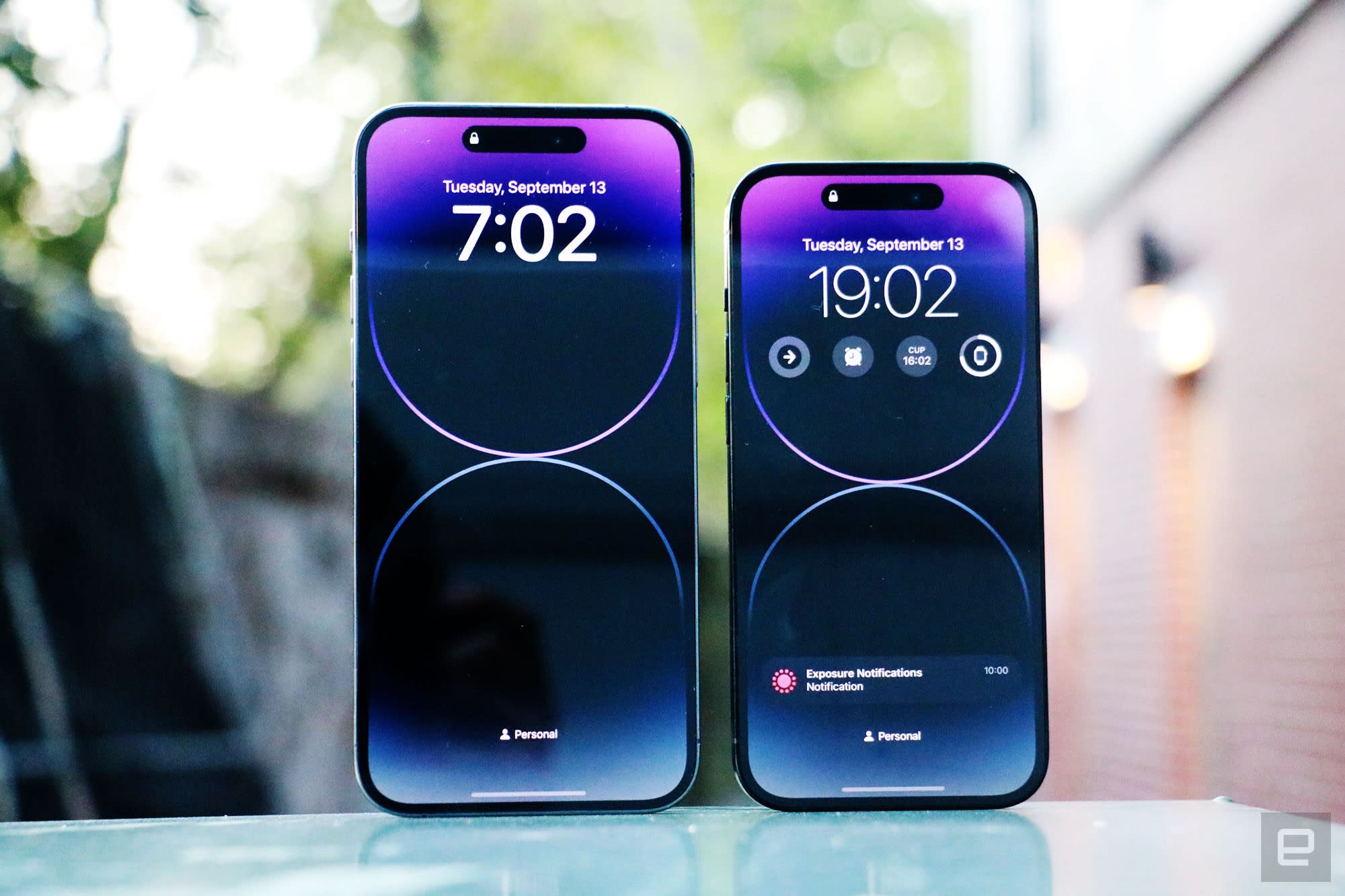 Engadget also managed to share their impressions.
From the back, the iPhone 13 Pro and 14 Pro look basically the same. You can only tell them apart by the fact that the cameras of the latest model are slightly larger.
Let's not pretend that the notch in the screen has disappeared. The camera notch is larger here than on Android phones. When nothing is happening in this zone, the hole is still noticeable , especially when watching full-screen video. In fact, when I switched between iPhone 14 and Pro, I didn't notice much of a difference.
However, by ensuring that the camera is always masked by software, Apple gives it an air of utility. The animations throughout use were smooth, making everything feel polished and thoughtful.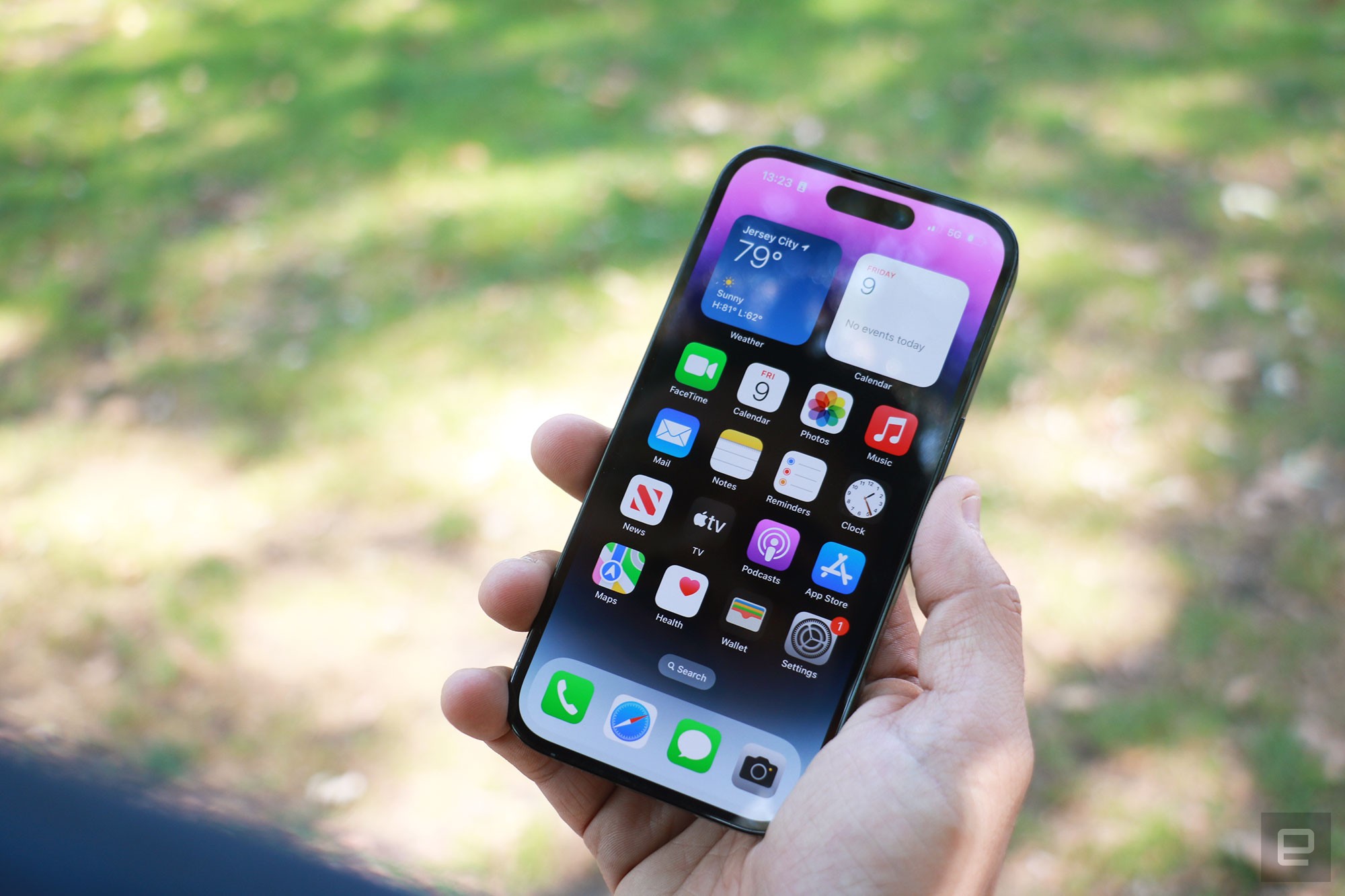 Dynamic Island works with applications that use the Now Playing API, CallKit, and the Live Activity API presented at WWDC, so most developers don't need to edit their code to accommodate them. At the moment, only incoming calls in third party applications using CallKit have more controls in Dynamic Island. Outgoing calls will only show as an icon, although this will be fixed in a software update later this year.
Most apps already avoid the "notch" area on iOS, but things leak out every now and then. In Telegram, for example, part of the blue icon peeks out above the "tablet". When multiple actions occur at the same time, the "island" splits in two, forming a horizontal exclamation mark.
I started navigating Maps while listening to music on Spotify and running a countdown timer. Navigation occupied the main part of the "island", and the album cover, for example, jumped to the right.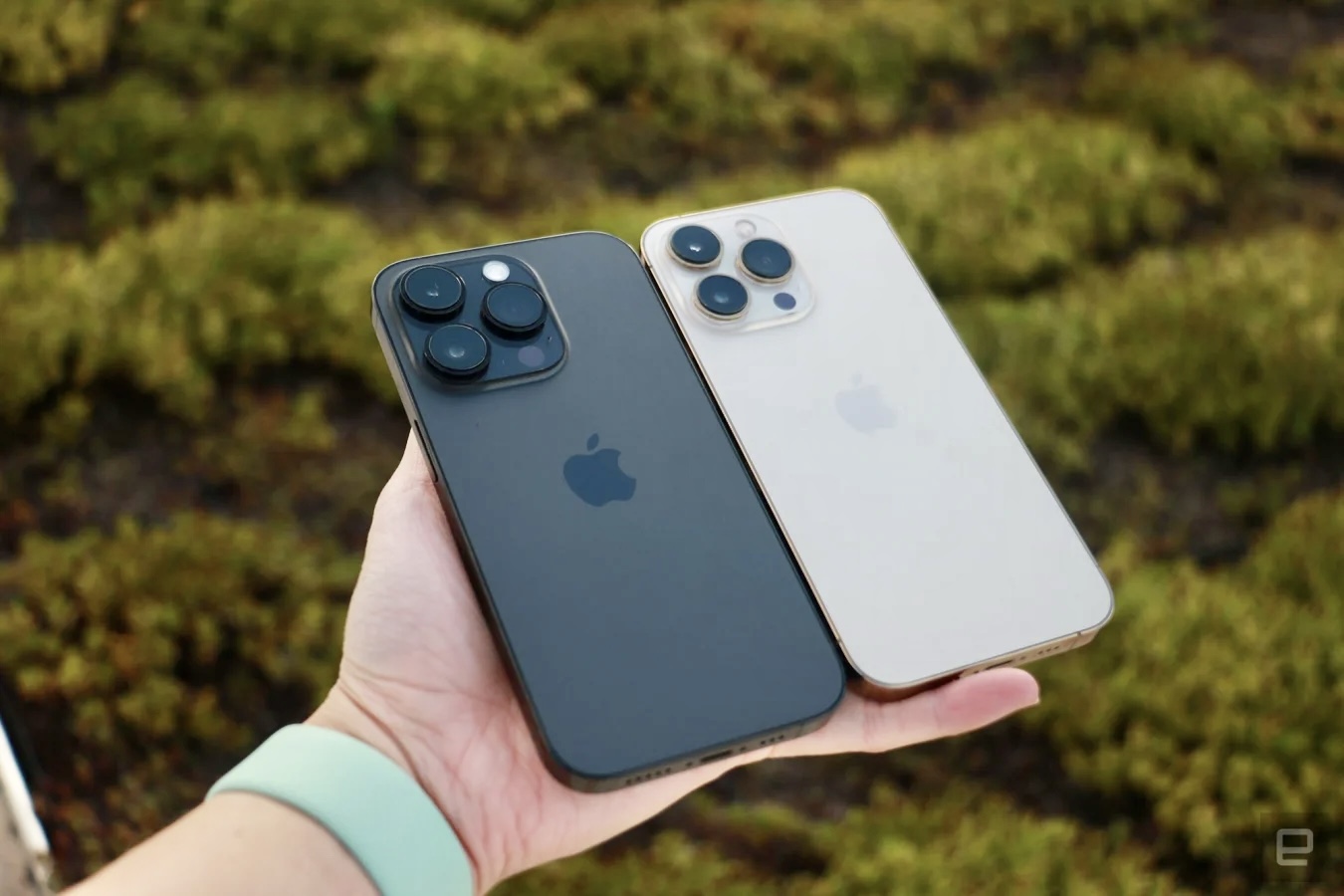 I need to spend more than a week with the iPhone 14 Pro to know what impact it will have on my life, but at the moment the biggest effect is aesthetic . It's nice to see Dynamic Island turn into a square when I sign into an app or Apple Pay with Face ID, and it also shows a right turn arrow when I'm moving somewhere.
Apple has made the displays brighter. They can reach 2000 nits outdoors and 1600 nits indoors when playing HDR video. I found it slightly easier to read on the iPhone 14 Pro than on the 13 Pro, although the difference is not significant.
At first glance, Always On Display (AOD) might not seem like much of a change, but a lot has been done under the hood to make it work well without draining the battery. AOD runs at just 1Hz, Apple improved the LTPO display so graphics and colors still look good.
Change in a predictable way
For things that change in a predictable way, such as a clock or a countdown timer, the system pre-processes the frames and passes them to the AOD as needed.
Finally, with a proximity sensor now behind the display, AOD turns off when it detects occlusion – like when you flip your smartphone face down or put it in your purse or pocket. It will also be disabled during sleep, low power mode, or when using CarPlay, as Apple assumes you don't need to look at your iPhone during these times.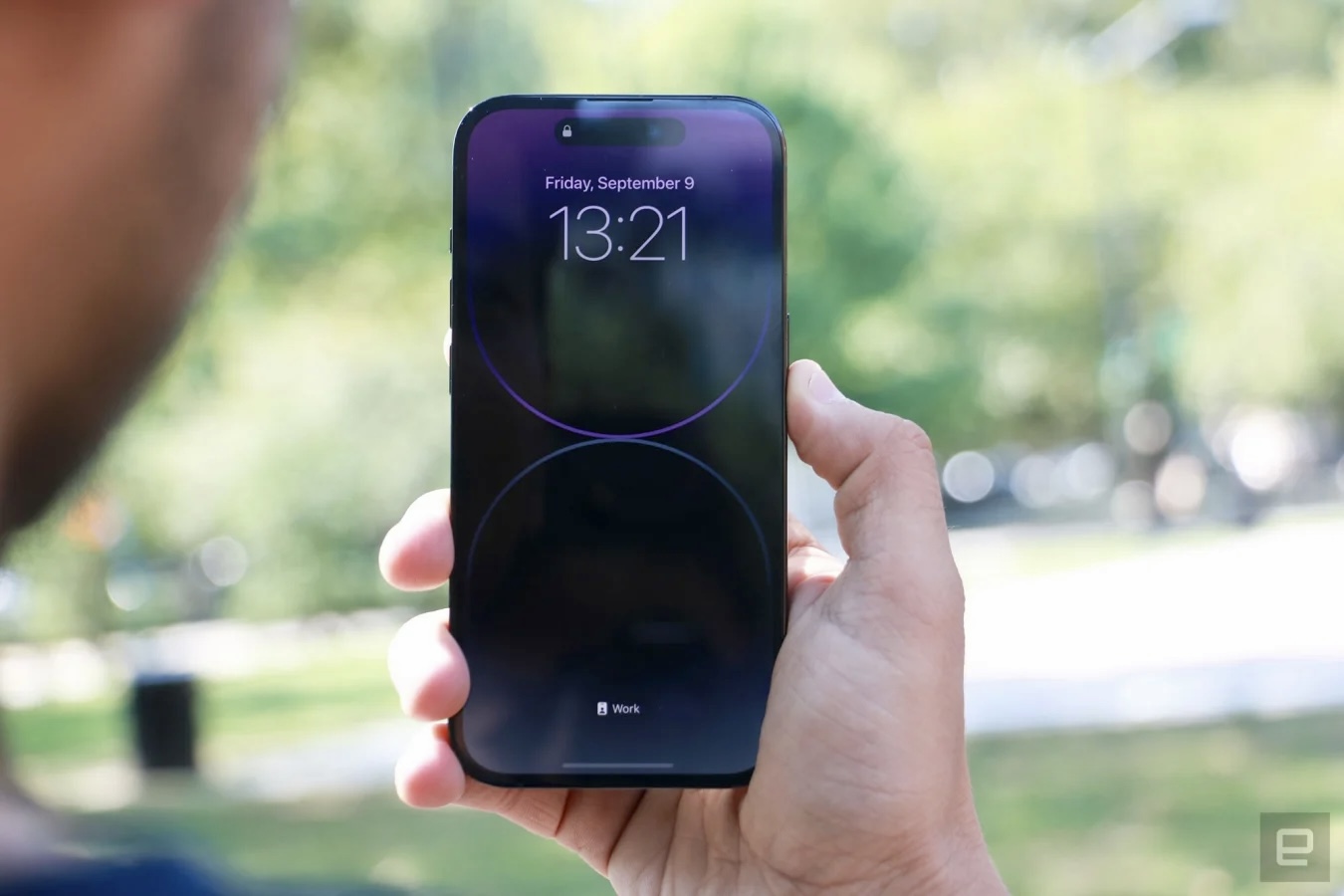 AOD on
While Samsung and Pixel smartphones give you a black and white screen that only shows the clock, date and weather, and a series of indicator icons, Apple actually introduces your full lock screen with wallpaper and widget support.
As someone who doesn't use a personalized background, I don't see this as a big plus . But it's helpful that Apple shows you the actual notifications, not just the app's icon. By the way, if you're worried about privacy or just don't like it, you can disable AOD in your display settings.
Because it looks so much like a lock screen, I sometimes get confused and press the power button to turn off the display . I also tried to swipe left to use the camera, thinking the page was active, when in fact the phone was in a "sleep" state with AOD enabled.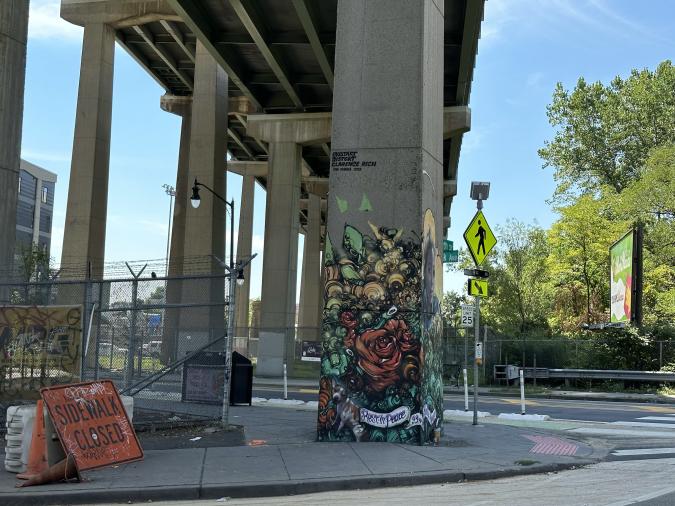 With a new 48-megapixel main sensor, an updated low-light processing algorithm called Photonic Engine, and new features like Action mode for improved video stabilization, the iPhone 14 Pro's cameras promise a major upgrade. But in my testing so far, the changes seem minor .
In fact, most of the photos I took with the iPhone 14 Pro and 13 Pro are almost indistinguishable. Sometimes the images from the new iPhone were brighter, sometimes not. The iPhone 13 Pro delivers cooler images with richer colors, and I've often preferred its results.
However, sometimes the iPhone 14 Pro performs worse than the 13 Pro and Pixel. In my shots in the park, the 14 Pro had the least saturated green. Overall, the 48-megapixel sensor doesn't improve image quality much, at least in daylight.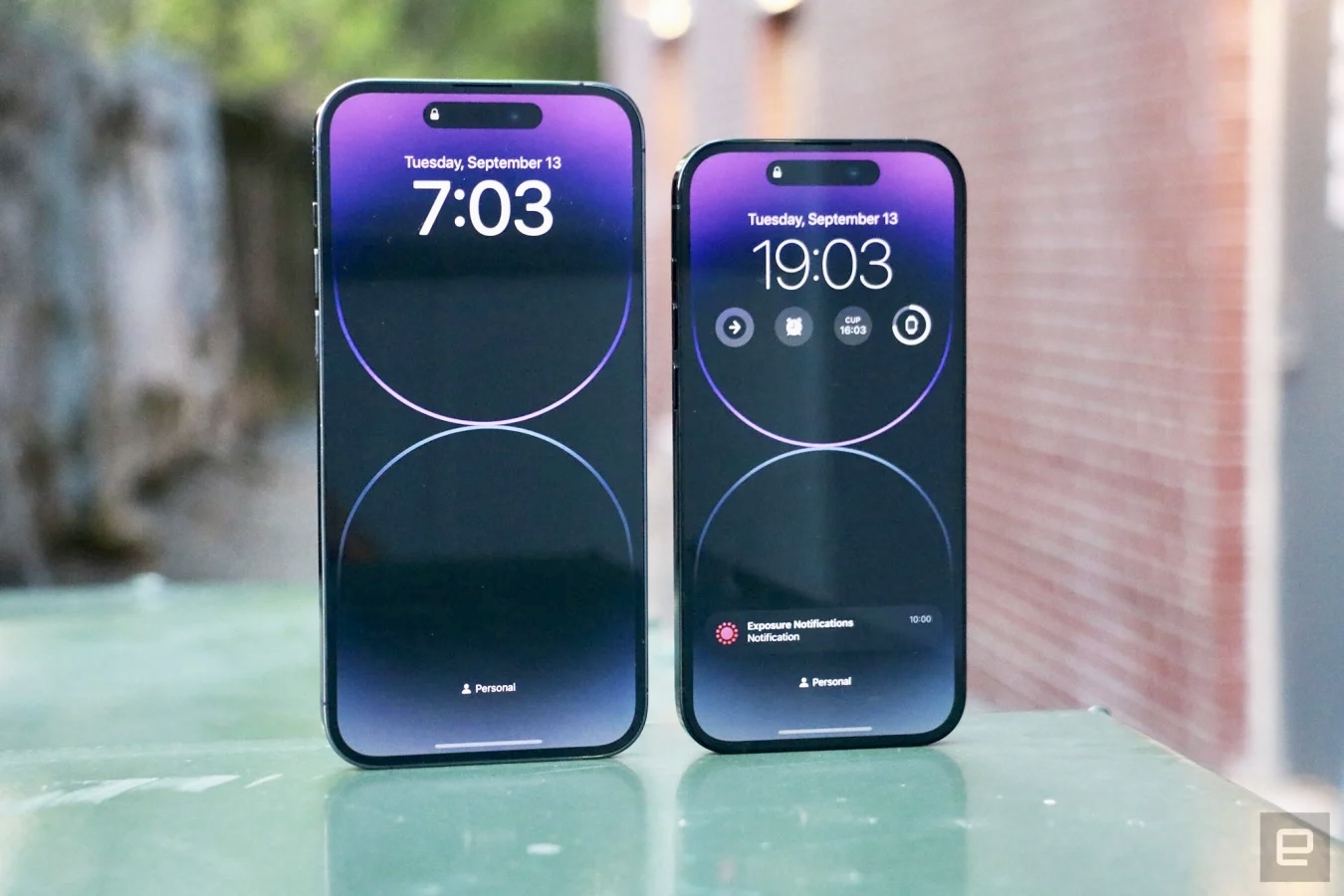 A similar story is with the operation of cameras in low light. In one example, the iPhone 14 Pro shots had the most accurate colors and cleanest details, outperforming the Pixel 6 Pro in single frame capture. But the Google flagship did a better job of depicting a bright bar in the twilight of a restaurant. It clearly captures the leaves of a potted plant on a shelf, while the same part of the shot was shrouded in shadow when shot on the iPhone 14 Pro. The Pixel also shot generally brighter Manhattan nightscapes, with the iPhone 14 Pro coming in very close, with differences minimized in terms of color temperature.
In the short time I had the iPhone 14 Pro, it got warm but not uncomfortable , which I can't say about my Pixel 6 Pro and iPhone 12. Despite the AOD, I didn't notice the battery drain dangerously low even after a long day that started with a 10am workout followed by numerous camera tests and a night out. I returned home at 1am with little energy left, and in the morning I went for a run with 19% charge and even managed to do a few more tests.
3. Tom's Guide
This is the best smartphone on the market that even outperforms the Google Pixel 6 Pro in photos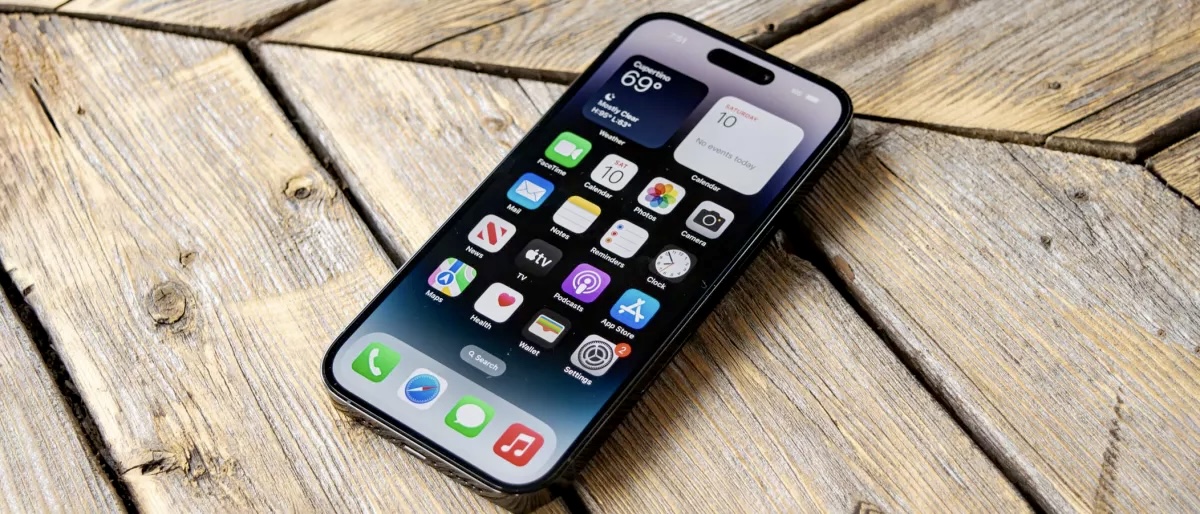 Tom's Guide also joined the ranks of the first testers .
On the one hand, the iPhone 14 Pro is very similar to the iPhone 13 Pro, only with an even larger camera module. From the back, it can be difficult to distinguish this smartphone from its predecessor, as the difference lies in the new lenses. However, they are actually noticeably larger, which was confirmed by the entire editorial staff. On the other hand, the front of the new iPhone looks very different.
The notch is gone, replaced by a tablet-shaped "Dynamic Island". The old, tired iPhone design has finally been updated, although the notch is still larger than on the best Android smartphones because it has Face ID.
Dynamic Island while listening
The dynamic island is actually quite interesting. It's not just a "static tablet" (unlike the hole in most Android smartphones). Dynamic Island expands based on what you're doing, displaying animations for many system actions like unlocking, playing music, timers, and so on.
It even turns into a media player if you touch and hold Dynamic Island while listening to music. This way you can access media controls without having to open the Notification Center .
As someone who never got used to the neckline – and hated it from the moment it was introduced – I like the Dynamic Island. Not only does it look better than the notch, it also offers real utility where its predecessor just sat and did nothing.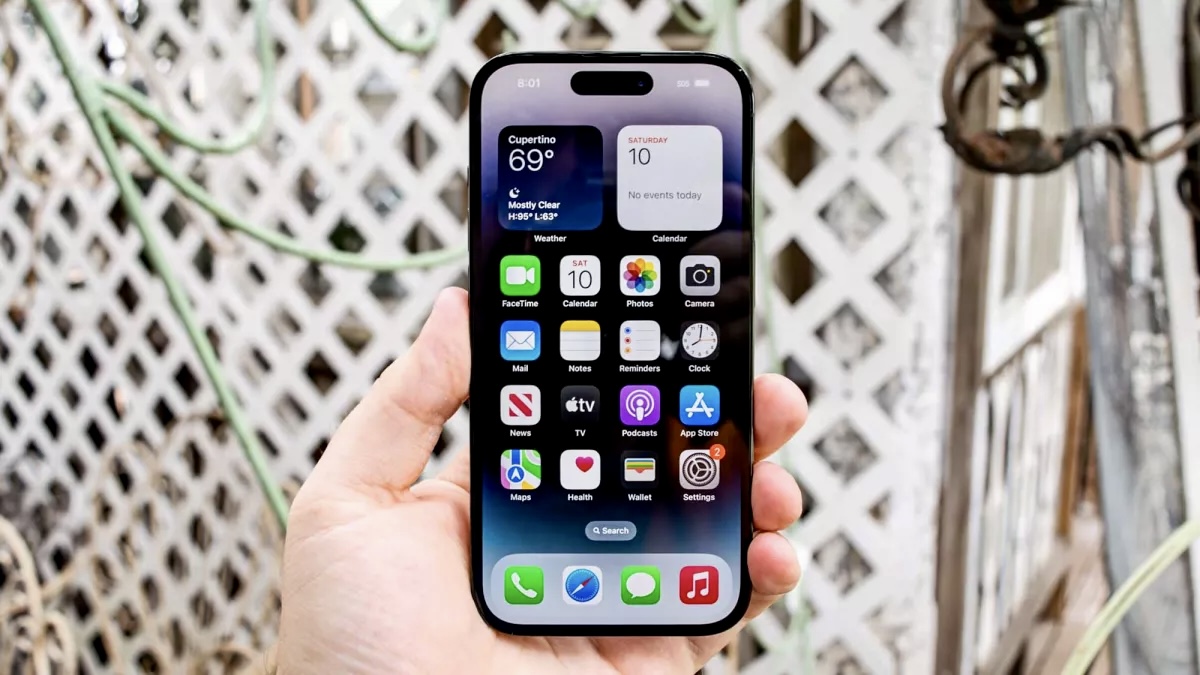 The display on the iPhone 14 Pro has improved slightly over the iPhone 13 Pro, especially in terms of color reproduction and accuracy. However, in our measurements, it didn't reach a peak outdoor brightness of 2,000 nits, even with powerful test equipment.
I watched Blade Runner 2049 on this display to the end and was in awe of the incredible neon lights, dim city scenes, and harsh colors in the latter part of the film. The iPhone 14 Pro gave me the best experience I've had for this movie, surpassing even my gaming monitor and TV. It's amazing.
I can easily believe that the Samsung Galaxy S23 (released in 2024) will match the display quality of the iPhone 14 Pro, but it will take much longer for other Android smartphone manufacturers to achieve this.
This year , Apple has stepped up its dominance in video production . Not only is the cinematic mode introduced with the iPhone 13 returning (now available in 4K 30fps), the iPhone 14 Pro can also record up to 4K 60fps or 4K 30fps in ProRes (on 256GB models). and more).
New this time around is Action mode . It's essentially extreme video stabilization, and Apple says you don't need a gimbal when shooting video on the move. An excellent example of the use of innovation is when the operator runs. You can see for yourself below.
To say that I am amazed is to say nothing. In Action mode, the image naturally wobbled with my step. It didn't feel like the jerky motion that the image stabilization system was trying to correct.
In our test, the iPhone 14 Pro lasted 2 hours longer than the iPhone 13 Pro under the same conditions. We don't know the battery capacity yet, but there are rumors that Apple has increased it in the iPhone 14 Pro. 10 hours is the average we'd like to see, so battery life isn't bad here.
For two days of testing, I charged it 1 time. While I don't have exact numbers for you yet, I think the iPhone 14 Pro will easily rank high on our list of smartphones with the best battery life. I'll tell you more later.
Final words:
The main disappointment is that the iPhone 14 Pro uses not very powerful 20W wired charging, 15W MagSafe and 7.5W Qi.
Despite this, I can confidently say that, based on my experience of using the iPhone 14 Pro, the best iPhone Apple has ever made (I'm not a fan of large smartphones, so the 6.7-inch screen of the iPhone 14 Pro Max does not appeal to me).
With its incredible cameras, beautiful display, and powerful performance, the iPhone 14 Pro outshines any competitor. It's faster, smoother, and its cameras outperform everyone, even the Pixel 6 Pro. The biggest downside of the iPhone 14 Pro is the lack of a physical SIM tray on US models, which can be annoying for some people.